A Voyeur at My Door
Posted:bbwclub
After a long night of steamy romance, our passionate love became strong as Giant redwood trees.
I awoke forcefully as my mouth embraced her toes. Sucking the stinky aroma into my body and the sweet juices of her sweat. It was food for my livelihood. The other foot rubbing passionately on my crotch, I soon came into her reeking black loafers.
With a mix of sweat and her juices all over the bed I felt a deep comfort embracing me. She had orgasmed like a geyser onto my submissive body. We moved into the bathroom for more loving as we bathed each other lovingly.
I dressed her, donned her with sexy shoes of medium heeled mules and she gracefully walked down the stairs with her presence.
My eyes watched the wrinkles squench or bob up and down to and fro as the arches deepened. We had breakfast and she immediately rubbed my aching dick to release its cum. It entered her awaiting mouth. Two women were watching and I didn't care. I let mom suck away as I held her dreads.
Moving to the living room, she bent over for my aching dick to enter her behind. Slowly and rhythmically Fucking her was awesome. Her huge round booty measured 70 inches. Her booty was firm, hard, and muscular. It smoothened down to her tough thick legs. Her booty bounced like juggling waves back and forth as I smacked what was the best view to my eyes.
Her moans drowned my thoughts and soon I began to cum. I ejaculated into the prison of her backdoor. I glided out and there was a knock at the door.
Two beautiful middle aged women appeared and I stood naked and nervous. "Don't be nervous my dear! I enjoyed the show. I find it wonderful you service your mother's feet. You were so respectful to your mother and me at my therapy session I felt that I needed more of your loving. You're the first man to show my feet attention. To give it the love it deserves. You seem to really love my super arches. We are petite women who just enjoy a nice foot rub. We are both farmers. Can we come in please?"
"Yes please!" Katie from therapy grabbed my member and led ms back to the chair. Mom was still naked finishing her orgasms. As we sat she popped her arches and dangled like crazy. My eyes following with roaring passion.
Her foot reeked and her boobs were hard. The dirndl prisoned her bra busting round melon flesh. Sweat drenched through and I couldn't stop looking at them. She didn't wear a bra and her daughter Nicolette had the same shape as her mother.
She sat next to me also. She followed in her mother's footsteps. Crossed her legs and dangled her arches into my legs. Rubbing up and down causing me to become horny and hard.
I heard shoes drop, then I kneeled to the floor at their feet. I began sniffing away like a dog looking for a lost person. Since mom knew all their problems, Katie began to tell me their problems as I listened attentively.
"I may not know your name but just the way you desired my feet, made me feel good. Since I was 18 I desired the footrubs my girlfriends were getting. I did get a man but we married, had a kid and several years later he left. For forty years, I didn't have a man. None approached me nor ever to offer me any foot rubs. I worked as a math teacher during that time, then a school counselor and now a farmer. My daughter was an instructional technology assistant for computer labs but wanted to be a farmer too. She too had a lover but didn't get any foot rubs. He soon left her and is now single for thirty years. Through our depression, we found your mother in the phone book. But after two years we felt wonderful. She was compassionate, caring and loving. Nonjudgmental. We didn't know a man such as yourself could be so loving to stinky feet. Our feet sweat and smell raunchy even when we bathe. We tried everything to get rid of the smell through our professional career.
Our lady colleagues kept saying the right man will come along who will come along. We even questioned if our feet were beautiful. My daughter would massage my feet when she turned 18. She has been massaging them ever since. We even love barefooting, especially when we garden. We love to experience the earth beneath the texture of our feet. But we love show shopping too. Despite our difficulty of having smelly feet, we love sexy shoes. We have a huge collection at home. But after breaking them in, they soon smell and have sweat stains. Then as I enjoyed your company at my session, I felt you were the right man for us. Your face at my stinky feet and just begging to pleasure my feet was like a dream cum true. But seeing you at your mother's feet is how all sons should be with their mothers. They should treat every mother like this especially for mother's day. But mother's day should be all year and nor one day. And I felt you are the perfect man. We will be seeing more of you now that we know where you live."
I sucked on her toes. Licked the grime in between them, licked her wrinkled soles and heels, arches and kissed and then fucked her feet to my satisfaction. Then I done the same passionate loving to her daughter's feet. Katie then grabbed my hardened cock once again and led me to the front door. Her daughter followed. We kissed lovingly and they left.
I then bent mom over and fucked her back door once again. Her talk penetrated not just my mind but the depths of my soul. She said what I was feeling. I wanted her and she needed a real man like me. I was the only man to give her and her daughter the love they rightfully deserve.
But I popped out of mom and ate her out. Her humongous labia lips I engulfed. I pulled, licked and stretched. Then she came all over me. Her orgasms we're more intense then earthquakes.
We then left for work. She teased me with her arches. They were gorgeous. I wanted to devour them suddenly but we parked at her job. She reached into my lap and squeezed. I came into her warm hands. She dashed to work and I came back to her job later. As we came home sat the middle aged ladies again. We then entered and sat in the back At the picnic table. Once I fixed dinner, they waited to dangle the cute arches onto the table to fix my attention.
They mashed their feet into the food and donned their soles with my food. Their feet were dirty and I found them irresistible. "Would you like to lick food off our feet son?"
"His name is Joseph." Mother chimed in.
"Oh." Nicolette said. Flexing, arching, pointing their feet, I started to devour their feet. Mother was feeling left out and she joined in this session.
I was pampering their feet with passion. But then we got naked. I felt Nicolette kneel to my stiff member. Pouring out river soon after she engulfed with happiness. Her moans betrayed her feelings. Katie passionately kissed me and mother was waiting.
Taking turns to be loved, Katie sucked my member next then mother.
I then was to make love to their feet again. But I started to lay on the comforting grass. Katie began to descend into my dick. She grinded on me. Not stopping like a train. Her daughter grinded her ass on my face. Their boobs busted their dirndls. It jiggled like their huge round fleshy asses. Bouncing up and down I felt their bodies shake in rhythm. Breathing hard and deeply, I beard moans of lust.
Once Katie finished my mom then took her turn. Sweat covered them and spread onto my body. Katie then took Nicolette's place and grinded her pussy onto my face.
Her labia was monstrously huge like mom's. I ate away like no tomorrow. Pulling and tugging, sucking and licking. She soon began to moan. Then like a broken fire hydrant, her orgasm juices splashed all over my face.
As we finished, we entered our home once again, ascended the stairs and fell asleep in mom's large bed.
I stayed awake to lick all their gorgeous pair of arches. Then we awoke and fucked in the shower taking turns. I sniffed their feet like a dog in the living room and put on their clothes. I washed all their clothes last night and dried them as well. I then took them to work. This continued for months until Katie eventually set a date to get married.
Next May I finally married Nicolette in mom's house. Now they all rode in the car I drove mom in, a white Honda accord.
Each day was a blessing because these women had a real man in their life. A foot man.
Please login, or
sign up
to leave a comment!
More porn:
My slut wife loves to cum
Fucking a plumper girl, sex story
Bbw secret
Another bbw aunt (sex stories)
A dirty kinky Black BBW
Trending bbw sex
Goth fat girl
Tiffany Star sexy as hell
Sexy bbw selfie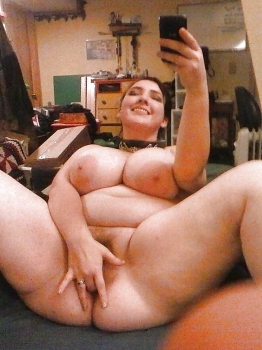 Horny bastard
Chubby Colette nude
Big Ebony Mama Craving Huge Black Cock